Simple Content Sharing for Every Room
Berbagi Layar Logitech menghadirkan berbagi konten yang cepat dan mudah ke komputer ruang konferensi mana pun. Cukup sambungkan laptop atau tablet melalui HDMI untuk mulai berbagi: tidak perlu menginstal perangkat lunak, memasukkan kode sandi, atau bahkan terhubung ke internet. Harga terjangkau untuk setiap kamar, Logitech Screen Share tidak perlu repot menghadirkan slide, spreadsheet, dokumen, dan rekaman video ke dalam pertemuan online.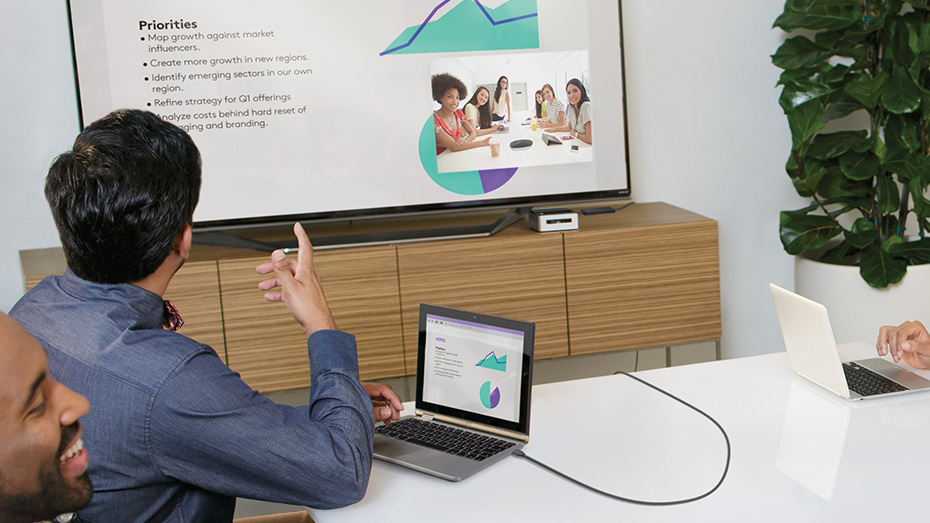 Instant Sharing
Cukup sambungkan. Bukankah seharusnya cara berbagi konten berfungsi? Tidak perlu lagi memeriksa dan memeriksa kembali ID rapat atau kode pemasangan. Dan tidak lagi meraba-raba sumber input dan kontrol jarak jauh. Tidak ada yang perlu dipelajari, tidak ada perangkat lunak untuk dipasang, dan Anda bahkan tidak perlu online. Cukup sambungkan dan sajikan.
Share to Any Meeting
Jangan tinggalkan kolega jarak jauh di ujung gelap panggilan konferensi. Berbagi Layar Logitech berfungsi dengan Zoom, Skype for Business, WebEx, BlueJeans, dan layanan rapat lainnya yang mendukung berbagi konten.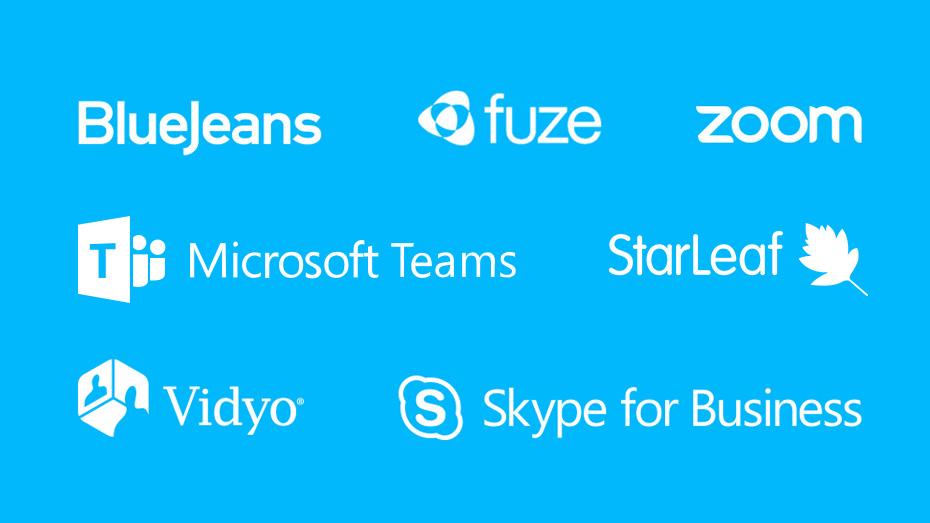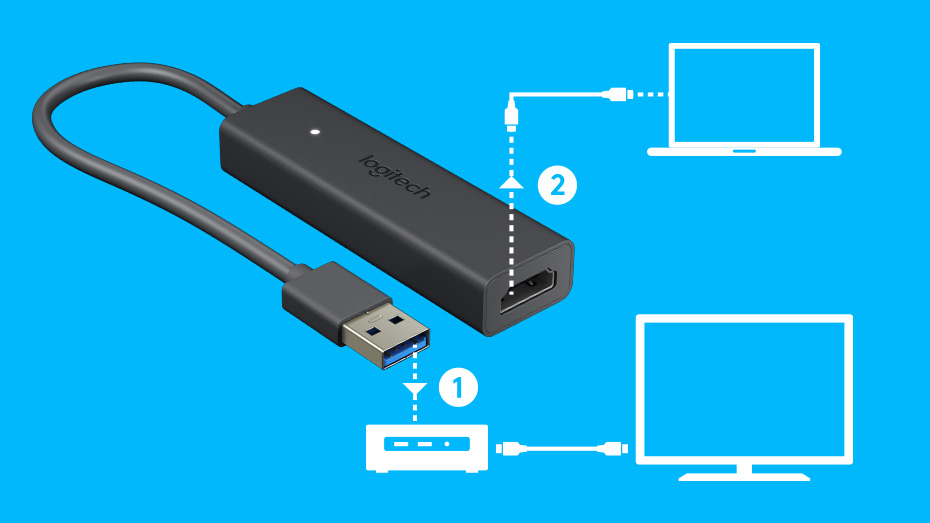 Compact and Powerful
Dilengkapi dengan teknologi pengodean video dan sangat ringkas, Screen Share Device (1) terhubung ke komputer ruang konferensi melalui USB, dan (2) menyediakan input HDMI untuk berbagi konten instan.
Performance
Video Input: 1280 x 720 (720p) or 1920 x 1080 (1080p), up to 60 fps
Video Output: 1920 x 1080 (1080p), up to 30 fps
Audio: 48 KHz/ 16-bit PCM
Screen Share Device
Height x Width x Depth:
0.56 in (14.2 mm) x 0.97 in (24.7 mm) x 3.27 in (83 mm)

Weight:

1.1 oz (30 g)

Cable Length:

9.84 in (250 mm)
Compatible with:
Windows® 71, Windows 8.1, Windows 10 or later
macOS® 10.10 and higher
Input/Output:
Input: HDMI 1.4a and higher
Output: USB 3.0 or 2.0
Screen Share Device
Documentation
Hook and loop fastener
Cable management mount
2-Year Limited Hardware Warranty